About Mellott Manufacturing Company
COMPANY HISTORY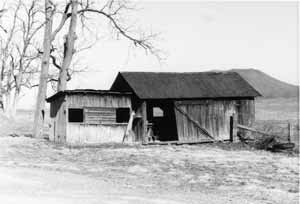 Mellott Mfg. Co., Inc. took root in the early 1960's as a partnership between two brothers, Hayes R. Mellott and John S. Mellott. The Mellott family history, dating back into the 1800's, involved primarily sawmill operation and farming. The Mellott brothers followed in these footsteps, both began in their father's sawmill and then also became farmers. Hayes Mellott had an intrinsic understanding for designing and fabricating machinery.
The business started on the Mellott family farm in rural Mercersburg, Pennsylvania by Hayes Mellott with his wife, Mary Jane Mellott. Together they helped to lay the foundation for what the company is today. Hayes Mellott's first design was a small cant hook style turner that eventually evolved into what is now the Mellott Model 4 Log Turner. This log turner was small, but powerful, hydraulically operated and was as gentle as a cant hook.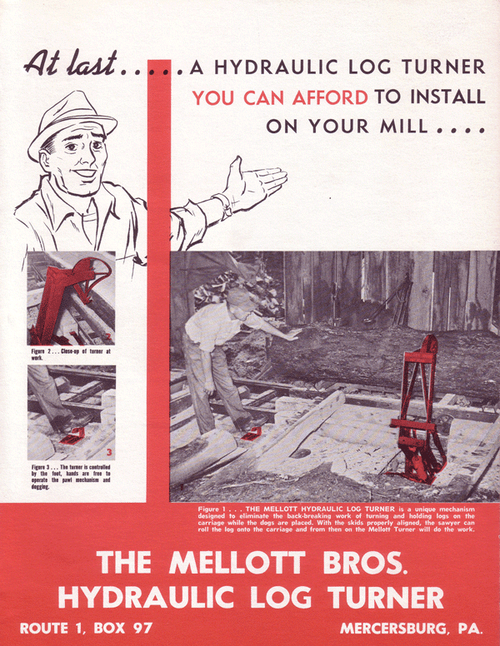 At that time manual labor was primarily being used in sawmills and a market opened up looking for safer and more economical ways of handling logs and lumber. Earl Green, a retired engineer from Hughes Aircraft Company, saw the log turner as something he could sell and came back with 12 orders. The company Mellott Brothers was formed.
GROWTH and CONTINUATION
As the business grew, in 1965 the plant was built on an adjoining property and the business relocated to its present location. John S. Mellott retired in the early 1970's and the name was changed to Mellott Manufacturing Co., Inc.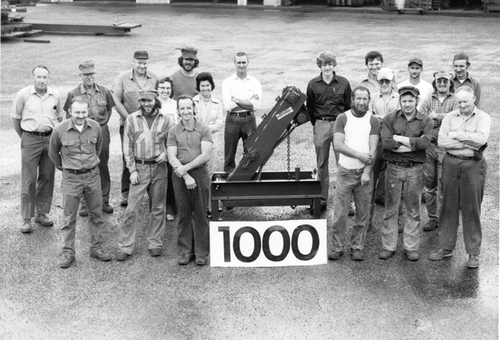 The company has had many people over the years that have played important parts in making Mellott Manufacturing what it is today. Starting from almost the beginning and for over 30 years Norman J. Everetts, as shop foreman, was responsible for taking the designs and turning them into a finished product that created a reputation for quality and James (Larry) Patterson was a gifted artist who used his skill in creating the Mellott image. The combined abilities of many people have made the name Mellott Mfg. Co. Inc. stand for quality that has transcended through the years.
Hayes and Mary Jane Mellott retired in the late 1990's leaving the next generation to follow in their footsteps. Mellott Manufacturing still remains a family owned and operated company and has grown and evolved over the years to include a full line of Sawmill, Woodworking and Material handling equipment. Our manufacturing plant has been expanded by need over the years and is now over 50,000 sq ft. and we have had as many as 60 employees.
EXPERIENCE
Experience is gained through building blocks. Mellott Manufacturing is an accumulation of many blocks, starting out with one piece of machinery and then continuously building new products that compliment each other to create a solid company.
For more than 40 years, Mellott has designed and manufactured over 3,400 log turners, 500 debarkers, 1,730 Offbearers, 350 Drop Belts, 550 Unscramblers, 2,118 Decks. The company has held patents on several innovations through the years. Many of the people who make up Mellott Manufacturing are long-time employees who understand what it takes to make reliable machinery.
Our skilled engineers provide valuable assistance with equipment specification and layouts to meet your project goals. You will find willingness on our part to customize our designs to fit your special requirements.
QUALITY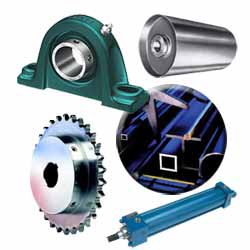 This statement made by Hayes Mellott many years ago is what our company is built on and has continued to be our philosophy. "It has always been my goal to supply quality equipment that exceeds our customer's expectations. The excellent workmanship and attention to detail that our people give to each item quite often makes this possible."
Mellott equipment is widely reputed for its heavy-duty steel and hydraulics, as well as for being economical, safe to operate and easy to maintain. Mellott has moved into this new century providing innovative designs in automation that continue to provide customers with quality and increased production with personalized service.